Beschreibung
DESIGNED FOR MAXIMUM PERFORMANCE AND SAFETY
The LIVE SD 3G is the ultimate Flymaster flight instrument specially built for competition and XC pilots with worldwide livetracking.
---
XC flying is rewarding, yet landing out alone can be scary. With the LiveTracking system you will never be alone on your XC adventure. Flymaster LiveTracking technology is the standard for the Paragliding World Cup and the Red Bull X-Alps.
Learn more about 
Don't get caught in airspace
With Flymasters 3D airspace warning system you will have ample information to navigate around restriced airspace zones.
Learn more about 
Flymaster SD series instruments have amazing worldwide road maps. Plan your flight and you'll never get lost.
Learn more about Maps
Gestalten Sie Ihr eigenes Instrument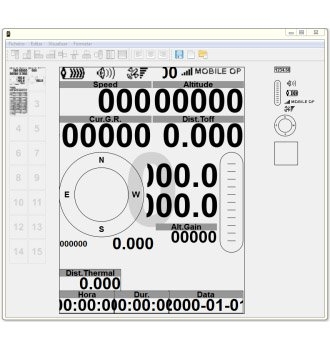 Need more or less data on your flight screens, with Flymasters' unique Designer you can create the instrument you like and need for your style of flying.
Learn more about 
With Designer app you can upload all your flights to our Cloud Flights Web Service. Inside your flight details page, you can review your flight, play it back, analyse all data, including all external sensors data, like G-forces and heart rate values. You can also download your flight in IGC format.
Learn more about 
Flymasters' unique thermal ball will help you find the thermal core quicker and the zero buzzer make sure don't fly past lift.
Learn more about 
The LIVE 3G has a built in low power wireless interface for connecting compatible accessories. The list of Flymaster wireless accessories is the most complete on the market. Already available for the LIVE 3G are the HEART-G, TAS and M1.
Flight Sharing can be extended beyond the LiveTracking. Just with a few key strokes you can send your flights, just after landing, to several well know databases like Leonardo, or DHV.
The Flymaster LIVE 3G implements an easy intuitive menu driven system with no need to memorise multiple functions on keys with long key presses.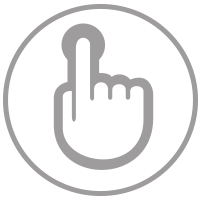 Main Hardware Characteristics
---
| | |
| --- | --- |
| Display Resolution (High Contrast Grey Scale) | 320×240 pixels |
| Screen size (true viewing area) | 76×57 mm |
| Battery Capacity (Lithium-Ion) | 4000 mAh |
| Autonomy | Approx. 32 hours |
| Size | 155x92x24 mm (Length x Width x Thickness) |
| Weight | 232 gr |
| GPS | 50 channels/4hz |
| Native USB Connection | Allows connection to the PC to download/upload Flight Data, Airspaces Data, etc |
| Battery Charging | From wall adapter, car adapter or standard usb port |
| UMTS/HSPA/GSM | UMTS/HSPA: 800/850/900/1900/2100 quad band; GPRS/EDGE: quad band |
| RF Interface | Allows the wireless connection of several external probes, like HEART-G or TAS probe, simultaneously. |
| Micro SD slot | Supports cards to 16 GB, Optional pre-loaded 16GB SD card with airspace, ground data and maps now available. |
| 6 Axis accelerometer and magnetometer | Allows 6-degrees of freedom Tilt-compensated Compass) |
| Firmware update by USB (upgrades are free) | |
---
User definable pages (each page can be draw using designer software, and include a number of elements only limited by space).
16
Configurable graphical elements (depending of the element several parameters can be set by the user ex. Size, Border, …)
13
Configurable data field elements (User can change size, border, title, Font, …)
85
Page Trigger Events (page switches automatically if a specific event occurs)

Airspace warning
Entering thermal
Transition (leaving thermal)
Arriving at turn point
Start opened
Power up

Multi lingual interface

English
French
German
Spanish
Italian
Polish
Slovenian
Turkish
Portuguese

Configurable audible alerts

Airspace
Turnpoint complete
Start Open
Goal Possible

Definable function keys

Set Altimeter
Reset Altimeter 2
Task Navigator
Skip Waypoint
Set Volume
Near Airfields
Switch Page
Page Browser
Report Back
Downloads