Beschreibung
ENGINEERED FOR MAXIMUM PERFORMANCE
The NAV SD is designed for the competition pilot, having all the bells and whistles fly comps fast and effectively but without the Live tracking functions.
---
Don't get caught in airspace
With Designer app you can upload all your flights to our Cloud Flights Web Service. Inside your flight details page, you can review your flight, play it back, analyse all data, including all external sensors data, like G-forces and heart rate values. You can also download your flight in IGC format.
Learn more about 
The NAV SD has a built in low power wireless interface for connecting compatible accessories. The list of Flymaster wireless accessories is the most complete on the market. Already available for the NAV SD are the HEART-G, TAS and M1.
You can use GPSDUMP or any other compatible tool, for Flight Sharing. Just connect your GPS SD to your MAC / PC (windows) and with a few clicks you can download and share your flights, in several well known databases like Xcontest, Leonardo, or DHV.
The Flymaster NAV SD implements an easy intuitive menu driven system with no need to memorise multiple functions on keys with long key presses.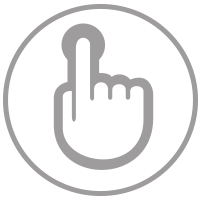 Main Hardware Characteristics
---
| | |
| --- | --- |
| Display Resolution (High Contrast Grey Scale) | 320×240 pixels |
| Screen size (true viewing area) | 76×57 mm |
| Battery Capacity (Lithium-Ion) | 2900 mAh |
| Autonomy | Approx. 30 hours |
| Size | 155x92x24 mm (Length x Width x Thickness) |
| Weight | 212 gr |
| GPS | 50 channels/4hz |
| RF Interface | Allows the wireless connection of several external probes, like HEART-G or TAS probe, simultaneously. |
| Native USB Connection | Allows connection to the PC to download/upload Flight Data, Airspaces Data, etc |
| Battery Charging | From wall adapter, car adapter or standard usb port |
| Micro SD slot | Supports cards to 16 GB, Optional pre-loaded 16GB SD card with airspace, ground data and maps now available. |
| 6 Axis accelerometer and magnetometer | Allows 6-degrees of freedom Tilt-compensated Compass (available soon) |
| Firmware update by USB (upgrades are free) | |
Downloads