HIER DAS AKTUELE VIDEO AUF: www.PARAGLIDING.TV :
NOVA MENTOR 6
High-Tech für die B-Klasse | EN/LTF B
Die MENTOR-Reihe steht seit Jahren für Top-Leistung in der B-Klasse. Der MENTOR 6 setzt diese Tradition fort und ergänzt die Stärken seiner Vorgänger durch Innovationen, die noch mehr Leistung ins Spiel bringen. Erweitere deinen Horizont mit dem neuen Meister seiner Klasse.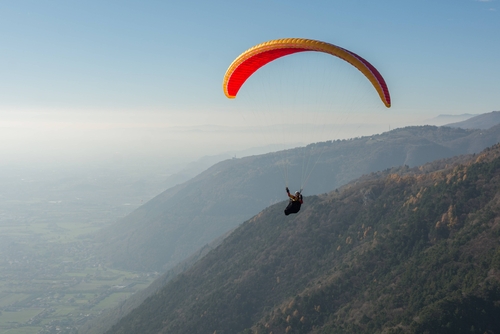 Innere Werte. Besseres beschleunigtes Gleiten, eine glatte Hinterkante, neue Tragegurte, alterungsbeständiges und trotzdem leichtes Tuch, aerodynamisch optimierte 3D-Shaping Nähte und ein intuitives Handling mit weniger Bremsdruck machen den MENTOR 6 so besonders. Wir haben uns keine Grenzen gesetzt und viele Detaillösungen eingebaut, die in der B-Klasse absolut neu sind. Als sportlicher Intermediate für Strecke und Spaß, bringt dich der MENTOR 6 vor allem beschleunigt deinen Zielen näher.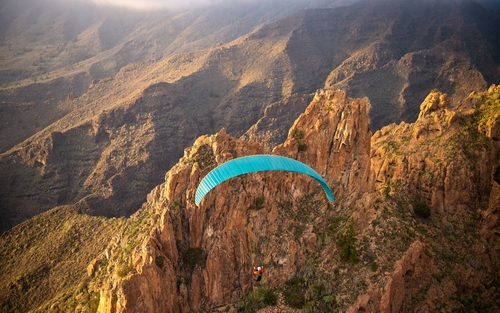 Der MENTOR-Anspruch. Bei gleicher Streckung und passiver Sicherheit im Vergleich zum MENTOR 5 wurden Gleitleistung und Handling weiter verbessert. Beides konnten wir mit dem Einsatz innovativer Features wie Zig-Zag 3D-Shaping, dem innovativen Mini-Rib-Vektorband, Doppel-B Gabeln und neuen Tragegurten erreichen. Das Handling des MENTOR 6 ist sehr intuitiv, der Bremsdruck angenehm gering und beim Zentrieren der Thermik ist er sowohl Lehrmeister als auch Kurbelwunder. Die Entwicklungsarbeit reichte bis ins kleinste Detail und behielt trotzdem den Blick fürs große Ganze: Eine überarbeitete Krümmung und eine glatte Hinterkante beim Bremsen geben dem MENTOR 6 den letzten Schliff.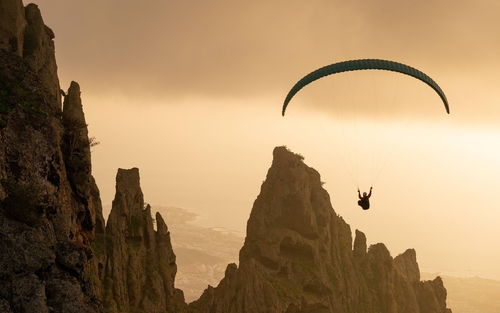 Smarte Details. Oft sind es kleine Änderungen, die große Auswirkung auf die Zufriedenheit mit einem Gleitschirm haben. Beim MENTOR 6 wurde mit innenliegenden Mini-Rib-Nähten und einem verbesserten Tuch gearbeitet, um den Schirm unempfindlicher gegen ein Schleifen über den Boden zu machen. Ein weiteres Plus sind die kugelgelagerten Ronstan-Rollen am Beschleuniger, welche die Betätigungskräfte beim Gas geben reduzieren. Außerdem sorgt die differenzierte A3-Anlenkung für eine Schränkungsverstellung im beschleunigten Flug und damit für eine stabilere Kappe.
In flight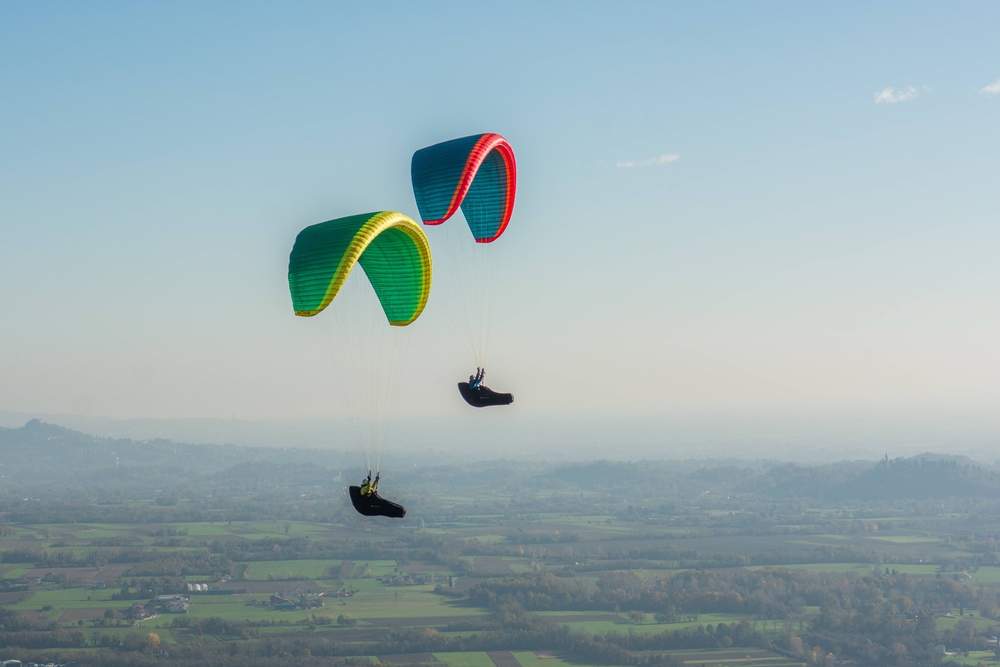 Kurz und Kompakt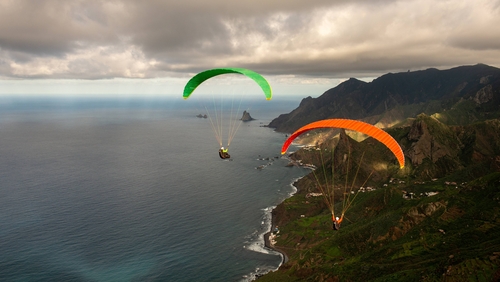 Zig-Zag 3D-Shaping. Neben den Double 3D-Shaping-Nähten gibt es jetzt an jeder Zelle eine weitere, diagonale 3D-Shaping-Naht. Diese bildet ein markantes Zig-Zag-Muster. Der Vorteil dieser Form ist, dass die Nahtrichtung nicht in Spannweitenrichtung bzw. in Zugrichtung verläuft. Die Naht steht dadurch sauberer und verläuft aerodynamisch günstiger. Diese Innovation reduziert Falten an der Eintrittskante.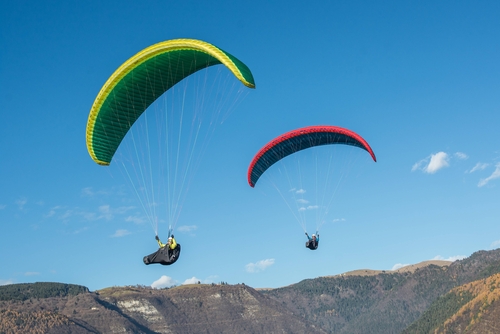 Mini-Rib Vectorband. Mini-Ribs erhöhen die Anzahl der Zellen im hinteren Flügelbereich und sorgen so für eine aerodynamisch günstigere Hinterkante. Beim MENTOR 6 verläuft hier ein zusätzliches Vektorband. Dieses Band reduziert den Knick, der beim Anbremsen entsteht. Davon profitieren sowohl die Steigleistung als auch das Handling deutlich. Zusätzlich kommt ein Raffsystem an der Hinterkante zum Einsatz. Durch diese Features hat der MENTOR 6 auch im angebremsten Zustand eine schöne, glatte Hinterkante.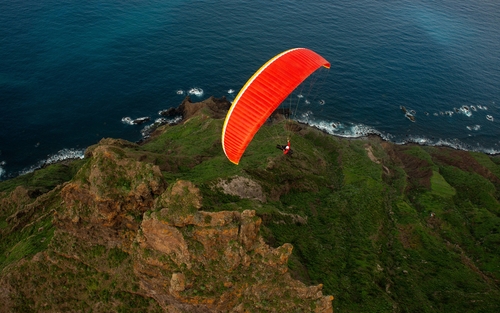 Double-B Gabeln. Die "Doppel-B" Gabeln sind eine Anlehnung an die "Doppel-A Gabeln" der Zweileiner und ermöglichen eine bessere Lastverteilung in Flügeltiefenrichtung. Das sorgt für mehr Stabilität und weniger Falten zwischen den einzelnen Leinenebenen.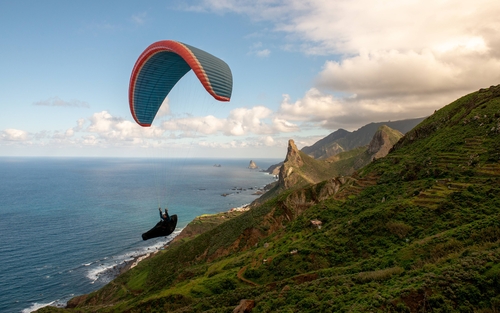 Neue Tragegurte. Der MENTOR 6-Tragegurt ist eine Weiterentwicklung des Speedbrake Riser und sorgt dafür, dass im beschleunigten Flug beim Ziehen an der C-Ebene auch die B-Ebene verkürzt wird. Dadurch entsteht beim C-Steering nicht mehr der bei Dreileinern typische leistungsmindernde Knick zwischen B- und C-Ebene. Den MENTOR 6 gibt es nur mit dem neuen Tragegurt, es ist kein Umbau auf Speedbrake-Riser notwendig. Der neue Tragegurt ist praktisch und liegt gut in der Hand – sowohl beim Groundhandling als auch bei der Startvorbereitungen.
Erfahren Sie mehr über die neuen Tragegurte unter News & Stories.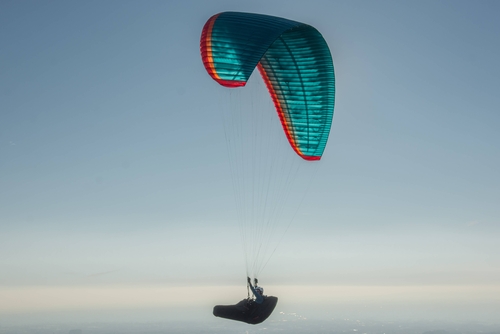 Ergonomische Bremsgriffe. Wir haben neue Bremsgriffe entwickelt, die erstmals beim MENTOR 6 eingesetzt werden. Sie sind ergonomisch geformt und sehr angenehm zu greifen.
Features
Anforderungen an den Piloten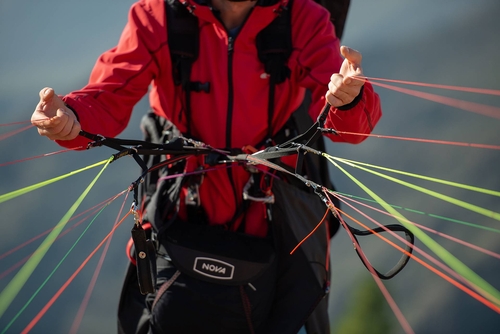 Der MENTOR 6 ist ein Gleitschirm mit beeindruckender Leistung, der gleichzeitig – in der Hand eines erfahrenen Piloten – ein sehr überschaubares Handling und Extremflugverhalten an den Tag legt. Fliegen mit dem MENTOR 6 setzt dennoch ein gewisses Maß an Können voraus. Wenngleich mit EN-B zertifiziert, eignet sich der MENTOR 6 nicht für Fluganfänger und nur sehr bedingt für Wenigflieger. Wer jedoch die Ambition hegt, seine soliden Flugkenntnisse auf ein neues Level zu bringen, findet im MENTOR 6 genau den passenden Partner. Vor allem erfahrene Streckenflieger, die gerne und lange Vollgas fliegen werden vom Leistungszuwachs begeistert sein.
Du hast Fragen zum richtigen Schirm für dich oder willst den MENTOR 6 probefliegen? In beiden Fällen ist dein NOVA-Händler der richtige Ansprechpartner.
The MENTOR experience
Technologie
Mini-Rib-Vektorband Ein Vektorband nahe der Hinterkante hat mehrere Vorteile. Einerseits reduziert es den Knick, der im Obersegel durch das Herunterziehen der Bremse entsteht. Anderseits wird der Schirm kompakter bzw. verformt sich beim Gleiten durch bewegte Luft weniger stark. Um beide Vorteile zu maximieren, war es notwendig, das Vektorband sehr weit hinten, im Bereich der Mini-Ribs zu platzieren.Unter Druck. Der NOVA Air Scoop ist ein optimierter Lufteinlass, der den Flügelinnendruck erhöht. Das Prinzip ist analog dem eines Sportwagens mit abgesetztem Lufteinlass auf der Motorhaube: Es strömt mehr Luft ein – ein höherer Ladedruck ist die Folge. Bei einem Gleitschirm bedeutet mehr Innendruck eine bessere Leistung sowie eine erhöhte Klappstabilität. Zig-Zag 3D-Shaping Das Zig-Zag 3D-Shaping ist der nächste Schritt zu einer noch glatteren Gleitschirmnase. Neben unserem Double 3D-Shaping, zwei parallelen Nähten über die gesamte Spannweite am Obersegel, hat jede Zelle an der Nase eine weitere, diagonale 3D-Shaping-Naht. Diese bildet ein markantes Zig-Zag-Muster. Die Naht steht dadurch sauberer und verläuft aerodynamisch günstiger.Mehr Kompaktheit. Die Streckung ist nicht der einzige, jedoch ein sehr maßgeblicher Einflussfaktor auf die passvie Sicherheit. Eine hohe Streckung begünstigt Verhänger nach Einklappern, verkürzt in der Regel den Steuerweg und macht den Schirm so anspruchsvoller. NOVAs Analysewerkzeuge ermöglichen es, noch leistungsstärkere Schirme, auch mit niedriger oder moderater Streckung zu bauen. Komfort am Boden. Alle Gleitschirme von NOVA sind so konstruiert, dass sie einfach in der Handhabung sind. Man kann zum Packen einen Zellpacksack verwenden, muss jedoch nicht. Aus unserer langjährigen Erfahrung mit Stäbchenmaterial wissen wir, dass die Packweise so gut wie keinen Einfluss auf die Haltbarkeit des Gleitschirms hat. Verbogene Stäbchen gehen rasch wieder in die Ursprungsform zurück.Leicht und haltbar. Gleitschirme aus der Kategorie weight-optimized sind leichter als konventionelle Gleitschirme – sie bieten gleichzeitig dieselbe mechanische Stabilität und Haltbarkeit. Diese Schirme sind leichter zu tragen, noch einfacher zu starten und eignen sich damit zudem zum Hike & Fly. Weight-optimized ist für alle, die Leichtigkeit ohne Abstriche in der Haltbarkeit schätzen.
Technische Daten
Dimension
XXS Light
XS
S
M
L
Zellenzahl
59
Projizierte Spannweite
m
8,5
8,9
9,4
9,8
10,2
Projizierte Fläche
m²
18,2
20,2
22,2
24,2
26,2
Projizierte Streckung
3,9
Ausgelegte Spannweite
m
10,8
11,4
11,9
12,4
13,0
Ausgelegte Fläche
m²
21,5
23,8
26,2
28,5
30,9
Ausgelegte Streckung
5,43
Leinendurchmesser
mm
0,7 / 0,8 / 1,0 / 1,2 / 1,3
Leinenlänge
m
6,4
6,7
7,1
7,4
7,7
Gesamtleinenlänge
m
235
248
260
271
282
Max. Profiltiefe
m
2,46
2,59
2,71
2,83
2,95
Min. Profiltiefe
m
0,44
0,47
0,49
0,51
0,53
Gewicht
kg
3,45
4,8
5,05
5,3
5,55
Empfohlener Gewichtsbereich
kg
60-80
70-90
80-100
90-110
100-130
Zulassung (EN/LTF)
(B)
(B)
(B)
(B)
(B)
Materialien
| | |
| --- | --- |
| Eintrittskante: | Dominico 30D, 41 g/m2 |
| Obersegel: | Dominico 20DPS, 33 g/m2 |
| Lower sail: | Dominico 20DPS, 33 g/m2 |
| Profilrippen (aufgehängt): | Porcher Skytex 40 Hard, 40 g/m2 |
| Profilrippen (nicht aufgehängt): | Porcher Skytex 40 Hard, 40 g/m2 |
| Stammleinen: | Liros PPSL 191 / U-8000 120 |
| Galerieleinen: | Edelrid U-8000 / PPSLS 65 |
| Bremsleinen: | PPSLS 65 |
| Tragegurte: | Kevlar 12mm |
Service
Bei jedem Gleitschirm von NOVA ist ein reichhaltiges Bündel an Service- und Garantieleistungen inkludiert. Beim Kauf eines Schirms erwirbt man mehr als nur das Produkt.1Optimiere deinen Flügel. Bei den ersten Flügen werden Leinen erstmals einer realen Belastung ausgesetzt. Dadurch kommt es – egal welches Leinenmaterial – zu Dehnungen und Schrumpfungen. Beim NOVA Trim Tuning2 analysiert unsere Software die Vertrimmung und berechnet Korrekturwerte. Das Trim Tuning erhöht die Sicherheit und steigert den Flugspaß. Schutz fürs Material. Beim Kauf eines Gleitschirmes ist nach erfolgter Registrierung (myNOVA) ein einjähriger Schutz (ab Kaufdatum) gegen Unfallschäden am Flügel (EUR 60.- Selbstbehalt3) inkludiert. Du hast den Schaden, wir tragen die Kosten. NOVA Protect bedeutet für Dich, dass Du Dich auf das Wesentliche konzentrieren kannst: das Fliegen.Mehr als ein Check. Unser NOVA Full Service ist mehr als nur ein Check: Wie beim Trim Tuning analysieren wir die Leinenlängen und stellen die optimale Profilausrichtung über die gesamte Flügelspannweite wieder her. Zusätzlich prüfen wir deinen Gleitschirm auf Herz und Nieren. Unser NOVA Full Service gibt Dir ein sicheres Gefühl unter Deinem Flügel. Drei Jahre sorglos. Wenn Du Deinen Gleitschirm zum NOVA Trim Tuning bringst, verlängert sich die Betriebszeit bis zum nächsten Check von zwei auf drei Jahre. Der Zwei-Jahres-Check wird zum Drei-Jahres-Check. Dies ermöglicht Dir, ein Jahr länger sorgenfrei zu fliegen. Bitte beachte die maximal zulässigen Flugstunden laut Betriebshandbuch. Volle vier Jahre Garantie. NOVA gewährt standardmäßig eine Garantie von drei Jahren statt den üblichen zwei Jahren auf Deinen Gleitschirm. Wenn Du das NOVA Trim Tuning und einen NOVA Full Service machen lässt, verlängern wir die Garantie um ein weiteres Jahr von drei auf vier Jahre. Ein gutes Gefühl, einen Gleitschirm von NOVA zu fliegen. Alles immer verfügbar. Wenn Du Deinen Schirm unter myNOVA registrierst, wird er Teil unserer Quality Assurance Database. Dort kannst Du – wiederum unter myNOVA – jederzeit alle wichtigen Protokolle herunter laden. Deinem Checker hilft die Datenbank, auf einen Klick mehr über Deinen Schirm zu erfahren – für eine bessere Überprüfung.
1 Die Garantie- und Serviceleistungen sind beschränkt, an Bedingungen geknüpft und nicht in allen Ländern gleich umfangreich. Details findest Du in unseren Garantiebedingungen.
2 Diese Serviceleistung ist in ausgesuchten Ländern im Kaufpreis inbegriffen und, sofern inkludiert, nur im Land des Kaufs einlösbar. Bitte informiere Dich bei Deinem Händler über Details.
3 Diese Leistung bezieht sich auf Schäden, die während des Fluges durch einen Unfall entstanden sind. Sachschäden oder Personenschäden sowie Diebstahl oder sonstiger Verlust sind von der Ersatzleistung ausgeschlossen.
Lieferumfang
NOVA Rucksack.Je nach Schirm- und Gurtzeug braucht es verschieden große Rucksäcke. Wir bieten unser hochwertiges und angenehm zu tragendes Modell in den Größen S (110 Liter), M (145) und in L (165). NOVA Windsack.Damit du weißt, woher der Wind kommt, legen wir einen Windsack im NOVA- Design bei. Mit einer Länge von rund 80 Zentimetern ist er groß genug für deinen Startplatz.
Reparatur-Set.Niemand wünscht es sich, aber es kann passieren: Ein Loch oder ein kleiner Riss im Gleitschirm. Zur Behebung kleiner Schäden liegt ein farblich passendes Reparaturset bei.
Handbuch.Im beiliegenden, sehr umfangreichen Handbuch findest du alles, was du über dein Fluggerät wissen solltest. Bitte lies es, bevor du zum ersten Mal damit fliegst.
Farben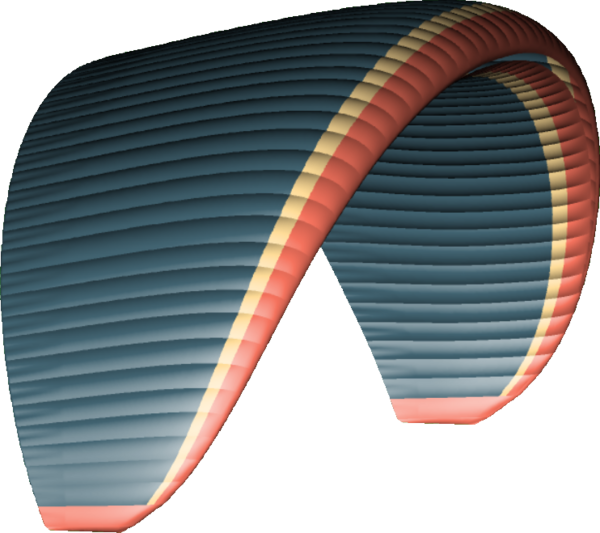 Blue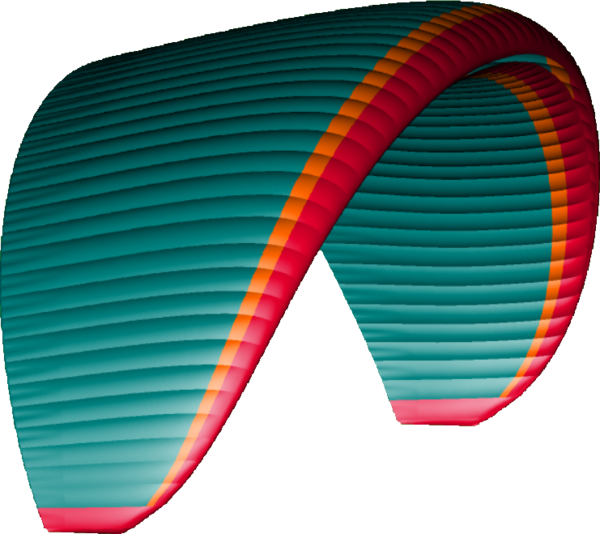 Aqua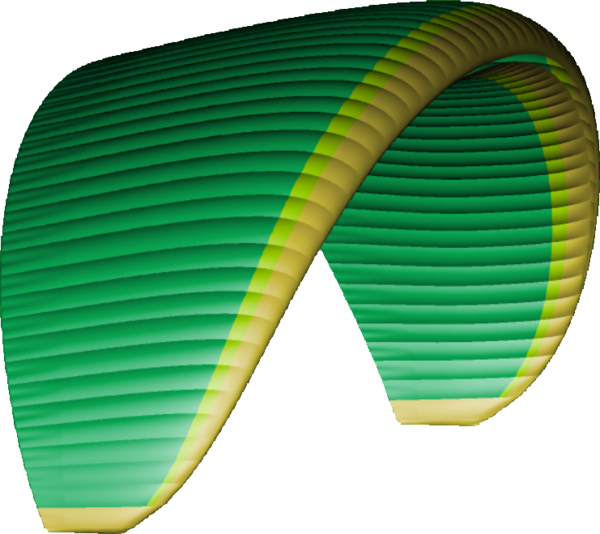 Green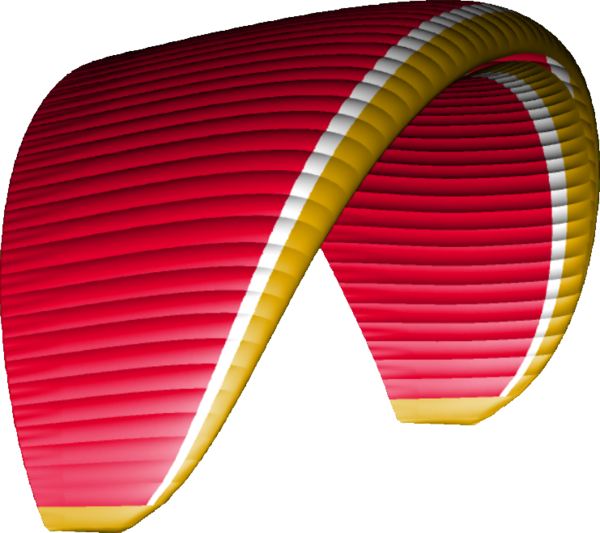 Red
Customise your wing
Bitte drücke den Play-Knopf um den Farbkonfigurator zu starten.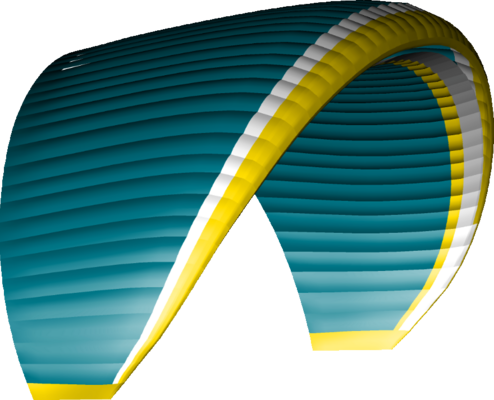 FAQ
Mit welcher Flächenbelastung sollten Schirme von NOVA geflogen werden?Darf ich bei Gleitschirmen von NOVA die Bremsleinen kürzen?Wie hoch ist die Leistung meines NOVA-Schirmes? Wie schnell fliegt er?Wie halte ich die Bremsleine richtig?Wie sollten Gleitschirme von NOVA gepackt werden?Testet NOVA die verwendeten Materialien?Wann sollte ein Gleitschirm von NOVA zum ersten NOVA Trim Tuning (NTT)?Wie sollten Gleitschirme von NOVA gelagert werden?
Downloads
L
M
S
XS
XXS
QUELLE: WWW.NOVA.EU
TEST NOVA MENTOR 6 BASSIL ZIAD: Friday, April 26, 2019
NOVA Mentor 6 XS
And here is the new Mentor 6 in XS size flown at 88 all up.
The launching is simple, easy and very forgiving due mainly to the light materials used on this glider. It's not completely a light glider, but NOVA used some light cloth on some parts on it.
Immediately after taking off and touching the brakes, I looked high up to see if it's really a NOVA Mentor? Yes, it was…I was completely shocked to see that big switch from the older series! Finally, something new concerning the handling and agility to talk about! 🙂
The brake pressure is toward the light side and moderates after 15 cm. The authority on the brakes and precision made me smile from ear to ear! ( It's the first NOVA wing after the Mentor 2 that has a relatively short, precise, linear, and direct brake response worthy of delivering pure pleasure for the handling seeker! Finally, a Mentor that has a very nice, super quick and short turning radius. I could really core the tiniest thermal available with infinite precision. I liked very much the authority on the brakes of that glider.
In weak thermals, the Mentor 6 even loaded is a revelation! After some hours comparing and comparing it to different top B gliders in the climb, I could definitely say that this latest Mentor 6 XS could be very difficult to over climb! I think that this one will stay on top of the stack period. The Mentor 6 nose pulls you smoothly inside the core, and searches for the best lift! It is difficult to miss a thermal with that glider.
The Mentor 6 XS communicates well the airmass and needs a high B pilot to master it in turbulent and strong air. Nothing more than a high B. I'll update my B comparison to place it accurately among others, but I need more time and also the S size (80-100) will eventually arrive in a couple weeks. The tips, however, flap in turbulent air without any consequences. They do flap, because probably they are happy flying, like the ears of a puppy when you come home:-).
The midsection is very solid and I sensed that even at 90 all up the M6 XS will be even better inside the turbulent airmass.
The trim speed is good, and I could say fast for the category. Slightly faster than Swift 5 and Cumeo SM similarly loaded. The top speed is around 15 km/h over trim and very usable. The C risers control is hard to pull after test flying the light pull on the Mantra7 but could stop some moderate surges while keeping your foot on bar.
The glide at trim and even at the full bar is also similar to the best high B's with very good top-end speed for the high B category. (See B comparison chart) For an efficient glide into the wind, the Mentor 6 needs to be loaded at the top for better results. It's quite efficient for the B class. It does in fact surf forward without any useless pitch. To sum it up, IMHO, this is by far the 'best' Mentor ever produced.
Ears and big ears are very stable and very efficient. With the bar, I could get -4…5..m/s!
Inducing some asymmetries and holing the A's will result in a 90 degrees turn max, counter steering and staying straight is easy.
Conclusion: Superb agility, impressive climb rate, top gliding power, good top speed for a B! Highly recommended for the high B pilots who thought that the older Mentor series were a bit boring to fly. Lovely, piece of a flying machine. The Mentor 6 is pleasurable to fly XC machine by excellence!

UPDATE I flew the M6 size M at 96 all up, and it seems that this size is very mellow and comfortable to fly. The handling and the way to turn it is slightly less than the XS which is logical. The clomb rate and glide are straight on top of that category, or even matching some C gliders…
A really powerful mix of high comfort and top-end performance! A mellow to fly high B.
This is only my opinion. Make your own ! Posted by Ziad Bassil at 4:18 PM