Von A bis D
Müde öffne ich am Morgen die Vorhänge und blicke mit verschlafenen Augen nach draußen in die verregnete Landschaft.
Ein kurzer Espresso bringt mich wieder zurück ins Leben und kurzerhand beschließe ich: Ab nach Bassano für ein paar nette Hike&Flys! Im Radio läuft Passenger von Siouxsie & The Banshees – was für ein witziger Zufall! Ich nehme das als lustiges Omen, da ich einen SuSi fliege. Über Hike&Fly brauche ich dir ja nichts zu erzählen – das weißt du selbst ohnehin besser. Ich genieße einfach die Natur, das Hiken und den Flug. Das ist mein Style.
Als ich vor dem Landen meine letzten Kurven ziehe, überlege ich mir schon, was ich mir abends wohl zu Essen bestelle. Bella Italia! Kurz darauf meinen Aperol Spritz genießend merke ich, dass einige andere SuSis immer wieder am Landeplatz eintreffen. Schließlich komme ich mit den Fliegern ins Gespräch. Ich dachte eigentlich, der SuSi sei ein Hike&Fly-Schirm, bin dann aber überrascht, wie viele verschiedene Piloten einen SuSi fliegen: Da ist Louise, eine Lustige; sie hat erst letzten Monat ihren Flugschein gemacht. Und da ist ihr Freund Tom, der so ziemlich das Gegenteil von ihr ist. Vom Gewicht her, meine ich – denn Louise ist sehr leicht, Tom dagegen kann locker einen XL aufladen; beide am gleichen Schirm, natürlich unterschiedliche Größen. Und dann lerne ich noch Johnny kennen. Ihn könnte man als Survival-Typ bezeichnen – immer irgendwo in den höchsten Bergen der Welt unterwegs, topfit, eigentlich mehr der Läufer als der Hiker. Geschwindigkeit ist sein Motto.
Die Sonne senkt sich langsam dem Horizont zu, die Farbe geht von Orange in ein tiefes Rot über – ein ungeheures Klischee, aber ich liebe es! Mit den letzten Sonnenstrahlen des Tages landet ein weiterer Pilot – wieder mit einem SuSi. Langsam glaube ich, da muss irgendwo ein Nest sein! Ron kommt gerade von einem herrlichen Streckenflug ins Flachland zurück. Das breite Grinsen in seinem Gesicht sagt mehr als tausend Worte. Ich schließe die Augen, lasse den heutigen wunderbaren Tag Revue passieren und denke mit einem Lächeln auf den Lippen: Danke für alles!
SUper SImple fun from A to D
Anfänger

100%

100%

Fortgeschrittene

100%

100%

Erfahrene

100%

100%

Experte

100%

100%

Cross Country

60%

60%

Wettbewerbe

100%

100%

Expeditionen

100%

100%

Hike & Fly Wettbewerbe

40%

40%

Run & Fly Wettbewerbe

100%

100%
Wie lässt sich SuSi 4 beschreiben…
…in einem Wort?
Unbegrenzt.
…in einem Bild?
All diese SuSi-Passagiere sind so unterschiedlich und haben doch den gleichen Spaß.
…in einem Traum?
Ich nehme meinen Passagier mit auf eine Weltreise, fliege hoch hinaus, in die Berge, an den Dünen, zum XC und zu vielem mehr.
Hast Du gewusst?
Und was sagt der Designer?!
Die Geschichte wiederholt sich. Der SUper SImple Gleitschirm geht in seine 4. Generation. Die Entwicklung wird fortgesetzt mit vielen Innovationen wie der BC-Steuerung und der Einstufung im EN-A. Und er bietet immer noch sein berühmt-berüchtigtes Fluggefühl. Ich bin begeistert, dass es mir gelungen ist, diesen Schirm neu zu definieren und die Einsatzmöglichkeiten wieder zu erweitern.
Ich erinnere mich noch an die erste Generation des SuSi, die keine Zulassung hatte (nur den Lasttest). Ich habe ihn nur für mich selbst gebaut, weil ich einen Schirm für hike&fly wollte, der leicht, einfach aber leistungsfähig sein sollte.
Heute bietet er immer noch sein typisches Fluggefühl, er ist robuster denn je, und Piloten auf der ganzen Welt können sich auf den SuSi verlassen, wie sie es seit so vielen Jahren tun!
Was ist Neu?
Hast Du gewusst?
– Zweifach beschichtetes Skytex, doppelte Nähte, Verstärkungsbänder an den Kanten und NEU Nose-Scratch-Patch (eine Verstärkung gegen Durchscheuernan der Nase): Es muss robust sein!
– Ausgestattet mit unummantelten Leinen aus Aramid, farbig sortiert (Edelrid 8001U)
– Shark-Nose mit Nitinol-Stäbchen sparen nicht nur Gewicht und machen den Schirm robuster, sondern ermöglichen auch ein super kompaktes Packmaß… Damit sie noch leichter in deinen kleinen Rucksack passt.
– Befestigungsschlaufen an der Eintrittskante können verwendet werden, um zu verhindern, dass der Gleitschirm auf steilem oder rutschigen Untergrund (Schnee) wegrutscht.
– Nahtlose, rasiermesserscharfe Hinterkante: Alle Nähte sind innenliegend für ein glattes Ober- und Untersegel.
– Wahlweise bequeme 12 mm Aramid- oder Superlight Dyneema-Tragegurte.
– Neues BC-Tragegurt-Steuerung für bessere Kontrolle und Stabilität bei hohen Geschwindigkeiten.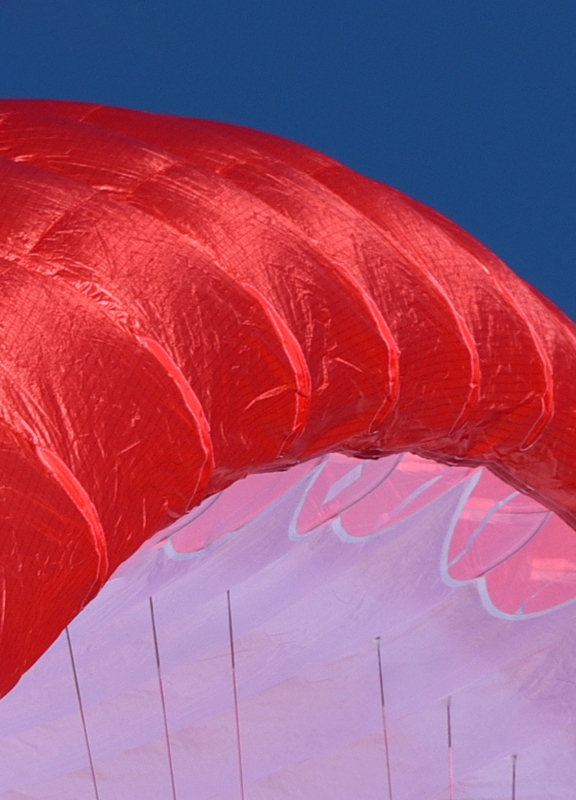 Technische Daten & Farben
SuSi 4 ist von A bis D zertifiziert und deckt somit alle Arten von Bedürfnissen, Pilotenfähigkeiten und Vorhaben ab. Und dass mit EN-A für die Größen 18, 21, 23 & 26 und EN-B für 14 & 16 (im Standard-Gewichtsbereich). Schau einfach in unsere Tabellen, um die, für Dich, Passende zu finden!
Technische Daten:
Startgewicht entspricht der gesamten Flugmasse (Pilot, Schirm, Gurtzeug, Ausrüstung…)
Die Schirme werden standardmäßig mit den genannten Tragegurten geliefert. Alternative Tragegurte sind auf Anfrage bei der Bestellung oder als Zubehör erhältlich.
Im Speedchart findest du die entsprechende Schirmgröße anhand deines Pilotenprofiles.
Startgewicht entspricht der gesamten Flugmasse (Pilot, Schirm, Gurtzeug, Ausrüstung…)
Was ist das Mindestvolumen in meiner Tasche für mein SuSi? (
Zu den FAQ
)
Materialien:
Segeltuch
• Obersegel: Porcher Skytex 27 classic II
• Untersegel: Porcher Skytex 27 classic II
• Rippen: Porcher Skytex 27 hard
Leinen
• Gallerieleinen: Edelrid 8001/U-070
• Gabelleinen: Edelrid 8001/U-130
• Stammleinen: Edelrid 8001/U-190
Tragegurt: 12mm Aramid Gurt / 3,7mm Dyneema Rope Edelrid Taurus
Schraubschäkel: 4,3mm JOO-TECH/Korea
Softlinks: Dyneema
Technische Features:
SUPERLIGHT
VORTEX HOLES
CROSS SHARK-NOSE *
NOSE GUARD PATCHES
NITINOL RODS
FLEX-RODS
3D-CUT
MINI RIBS
RAZOR EDGE (FULL INTERNAL SEAMS**)
UNSHEATHED & COLORED LINES
SUPERLIGHT DYNEEMA RISERS or 12mm ARAMID GURT
BS PULLEY CONNECTOR
* Die Shark-Nose ist aus gekreuzten Nitinolstäben zusammengesetzt, für höchste strukturelle Stabilität in allen Winkeln.
**Keine außenliegenden Nähte am Schirm. Kein Risiko mit der Naht hängen zu bleiben.
AD hat einen kleinen
Wir arbeiten intensiv an jedem Modell, um das Verhalten des Schirms im Flug und auch außerhalb der Flugenveloppe den gesamten zugelassenen Gewichtsbereich zu erhalten. Die Zulassung der meisten unserer Schirme beginnt bei 50 kg, weil wir uns entschieden haben, nur das zu beschreiben, was wir tatsächlich getestet haben. Dadurch können wir sicherstellen, dass der Schirm bei dieser Belastung effizient und sicher ist und genau so viel Spaß macht wie die größeren Größen. Dies ist uns mindestens genauso wichtig wie die Zulassung selbst! Unser Ziel ist es, dass leichte Piloten die gleiche Freude am Fliegen haben wie schwerere Piloten. Mehr

= 37km/h
| | |
| --- | --- |
| Standard Zuladung | Erhöhte Zuladung |
Sonderfarben gewünscht?
Natürlich kannst du auch diesen Schirm mit Hilfe unseres Konfigurators deinem Geschmack anpassen und in Sonderfarben bestellen!
Die auf diesem Simulator erstellten Farbkombinationen berücksichtigen keine Transparenzeffekte.
Sie sind nur Richtwerte und ermöglichen es Ihnen, Ihrem Händler Informationen zur Farbauswahl zu geben.
Um die Auswirkungen der Transparenz besser zu visualisieren, zögern Sie nicht, die verschiedenen Produktseiten der Website zu besuchen.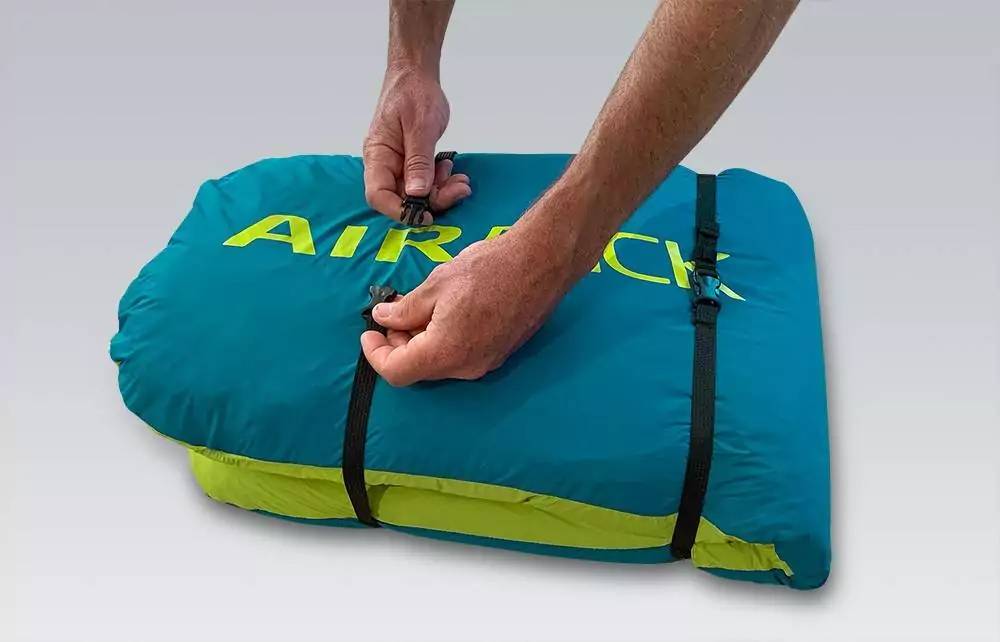 dein SuSi 4 – #Superlight4all Paket
Lieferumfang
Gleitschirm
Goodies
Reparaturmaterialien und AirDesign Aufkleber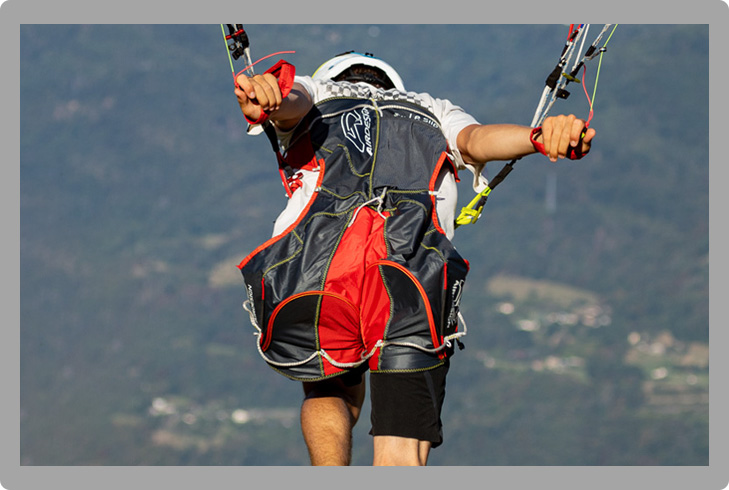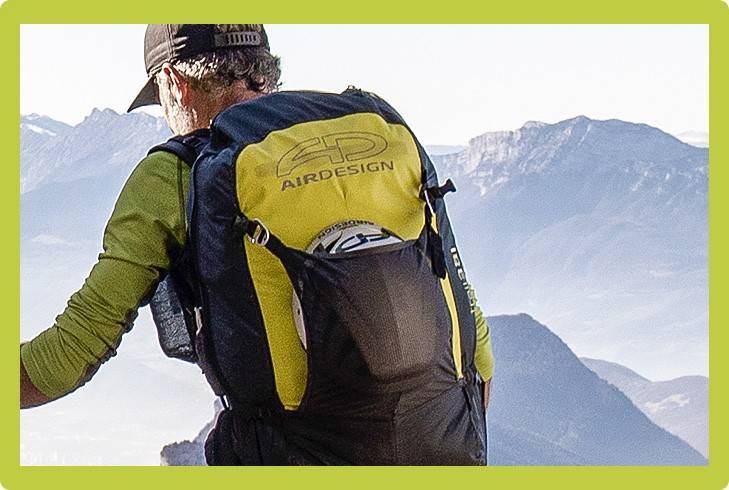 Hike&Fly "trail" Rucksack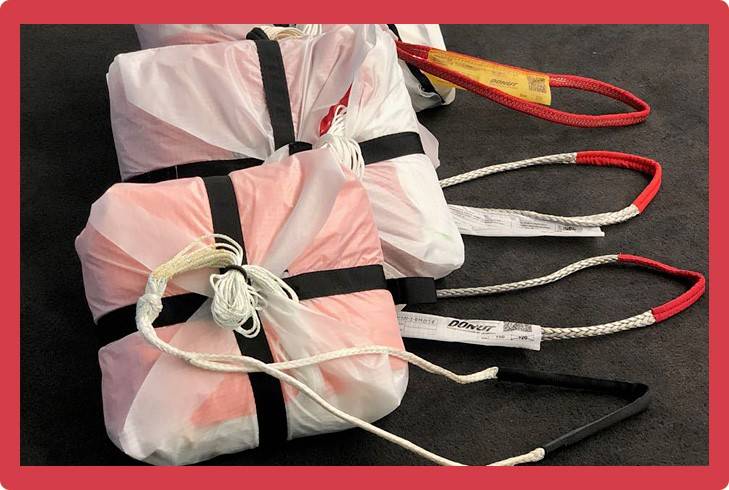 Quelle: https://www.ad-gliders.com/project/susi-4-superlight4all/