NOVA EHRT PILOTS OF THE YEAR 2021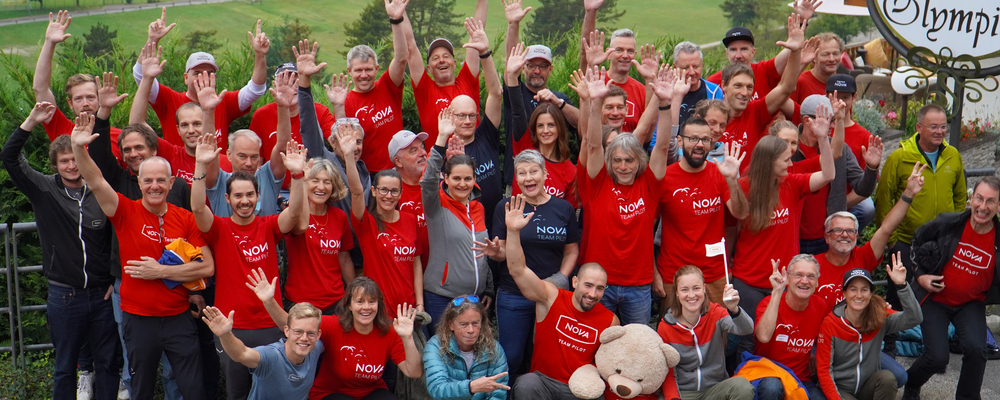 NOVA ehrt Pilots Of The Year 2021
Mehr als gute Platzierungen
Im Rahmen des jährlichen Pilots Team Meeting zeichnete NOVA wieder Piloten aus, die sich um die Marke besonders verdient gemacht haben. Geehrt wurden für die Saison 2021 die beiden Deutschen Andi Ziegler und Markus Kaup, Hans Tockner aus der Steiermark sowie der Osttiroler Manuel Ploner als "Newcomer of the Year".
Bei der Auswahl der Piloten geht es auch um das allgemeine Engagement für das Pilots Team und die Marke NOVA und nicht ausschließlich um sportliche Erfolge.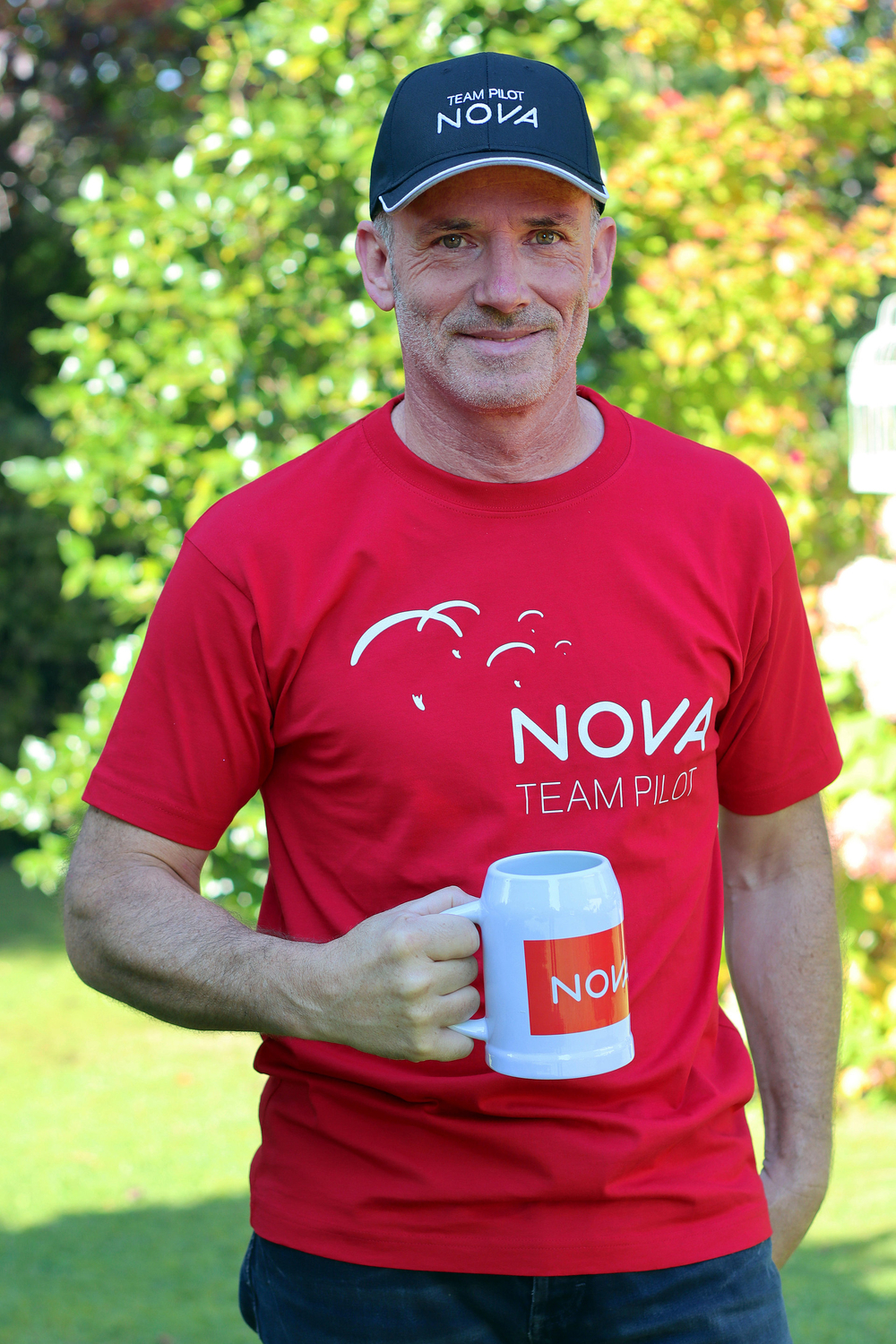 Andreas Ziegler kommt aus dem Schwarzwald und fliegt seit langem sehr erfolgreich in der deutschen Flachlandwertung. Darüber hinaus reist er regelmäßig und mit großer Leidenschaft nach Brasilien, wo er mit einheimischen Freunden auf Kilometerjagd geht. Nach sechs Flügen über mehr als 300 km ist sein großes Ziel für diese Saison, die 400 km zu knacken. Andi hat einen großartigen Sinn für Humor und dreht immer wieder originelle Gleitschirmvideos abseits "des Üblichen".
Markus Kaup (hier links im Bild neben Sissi Eisl und Hans Trockner) lebt in Münster – ein waschechter Flachländer (wenn auch mit Wurzeln im Sauerland). Er flog in den letzten Jahren konstant gut mit seinem SECTOR und steuerte zahlreiche interessante Videos zum Social Media-Auftritt von NOVA bei. Besonderen Anklang fand sein Online-Vortrag über das Thema "Streckenfliegen im Flachland". Dieses Video-Tutorial ist Teil der Serie "NOVA Insights" und wurde mittlerweile fast 7.000 Mal angeschaut.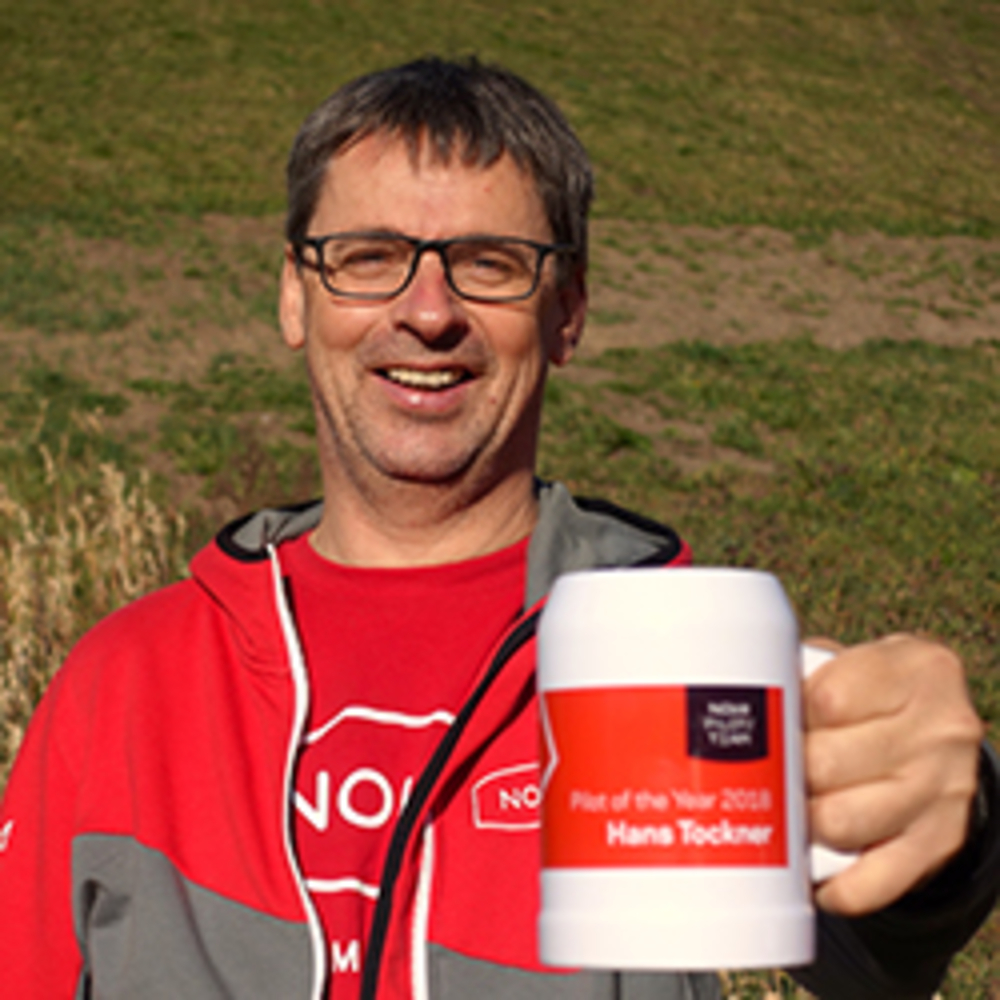 Hans Tockner aus der Steiermark gehört zu den grauen Eminenzen der Streckenflugszene. 2012 und 2013 gewann er die weltweite Wertung im XContest. In der Österreichischen Staatsmeisterschaft gelang ihm dabei das Kunststück, alle Schirmklassen mit einem MENTOR (EN B) zu gewinnen – und das bereits zu Zeiten der 2-Leiner. Das war davor und ist danach keinem anderen Piloten gelungen. Dann kam sein Vater bei einem tragischen Gleitschirmunfall ums Leben und Hans ließ es langsamer angehen. Seiner Begeisterung fürs Fliegen und seinen Fähigkeiten als Pilot tat dies aber keinen Abbruch. Hans gelingt es, mit einem sehr hohen Maß an Sicherheitsbewusstsein sehr weit zu fliegen. In den letzten Jahren belegte er diverse hervorragende Platzierungen weltweit sowie in der Österreichischen Staatsmeisterschaft.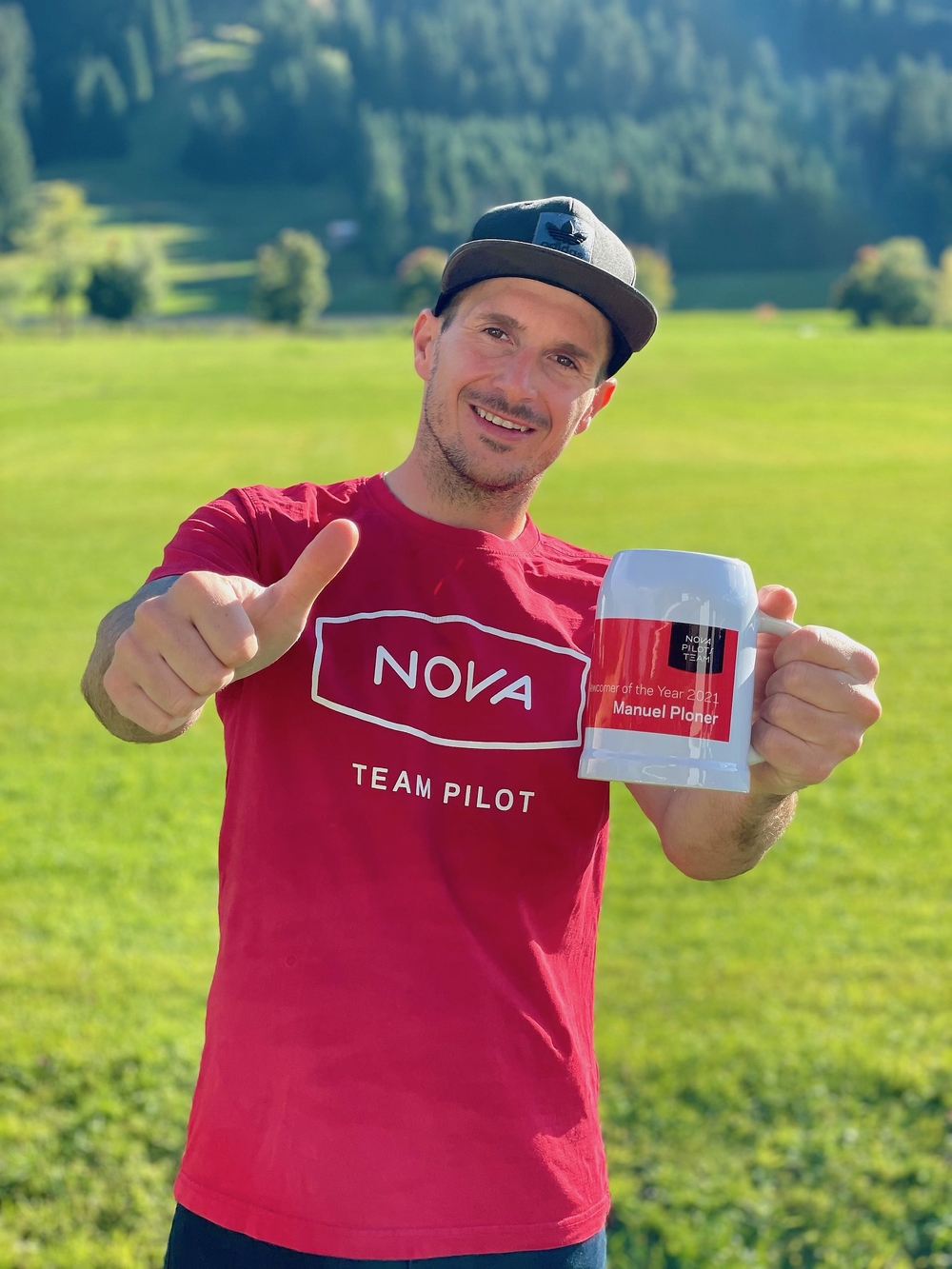 Manuel Ploner erhielt die Auszeichnung als "Newcomer of the Year". Der Osttiroler ist zugleich leidenschaftlicher Alpinist, Skitourengeher, Bergläufer – und eben Gleitschirmflieger. Als NOVA vor zwei Jahren die Ultra-Leichtschirme DOUBLESKIN und BANTAM vorstellte, rannte Ploner mit seiner Bewerbung als Team-Pilot sozusagen offene Türen ein. Er entwickelte sich zu einer der treibenden Kräfte bei der Gründung des NOVA Climb & Fly-Teams und hat mit großem Elan zum Erfolg dieses Sub-Teams beigetragen. Darüber hinaus betreibt er einen sehr erfolgreichen Instagram-Kanal.
Geschäftsführerin Sissi Eisl erklärt: "Im Namen von NOVA möchte ich mich bei allen Team-Piloten für ihren Einsatz, ihre Erfolge und die Begeisterung bedanken. Ihr seid ein tolles Team! Herzlichen Glückwunsch vor allem an die Gewinner! Daneben gab es eine ganze Reihe weiterer Piloten, die die Auszeichnung zum Pilot of the Year ebenfalls verdient gehabt hätten. Wir hoffen, es ist niemand enttäuscht. Die Wahl ist immer eine sehr schwierige Entscheidung."
NOVA EHRT PILOTS OF THE YEAR 2021
Quelle: Thanks to NOVA Gliders 🙂