Pasha 7
Giving tandem pilots the feeling
of looking forward to the day's work.
Mit einem guten Gefühl an die Arbeit gehen, Tandemfliegen mit dem Pasha 7
Der Pasha 7 wurde für alle Tandempiloten entwickelt, die ein perfektes Arbeitsgerät suchen.
Ganz gleich, ob Sie ein gewerblicher Pilot, ein Spaßflieger oder ein Streckenjäger sind, mit dem Pasha 7 teilen Sie maximalen Flugspaß mit Ihren Gästen.
Was macht den Pasha 7 besser als andere Tandems?
Das Mac Para R&D-Team hat sehr hart an der Entwicklung des Pasha 7 gearbeitet, viele innovative Aspekte umgesetzt und einen verdammt guten Schirm gebaut….. Doch was bedeutet das?
Einfaches Handling beim Start
Die saubere Anströmkante wird zusätzlich durch den Einsatz von Nitinol-Stäben unterstützt.
Der Pasha 7 füllt sich sehr sanft und steigt kontinuierlich in die Startposition.
Die Dämpfung verhindert jegliche Tendenz zum Überschießen und stabilisiert den Schirm sauber über dem Kopf des Piloten.
Geringe Seitenwindempfindlichkeit, der Schirm bleibt stabil über dem Piloten.
Guter Auftrieb bei langsamen Startgeschwindigkeiten, auch in flachen Geländen.
Im Flug
Erhöhte Gleitzahl und Geschwindigkeit.
Bleibt in der Spur ohne zu rollen.
Die Kappe steht sauber und ist perfekt ausbalanciert.
Großer Geschwindigkeitsbereich dank einstellbarer Trimmer.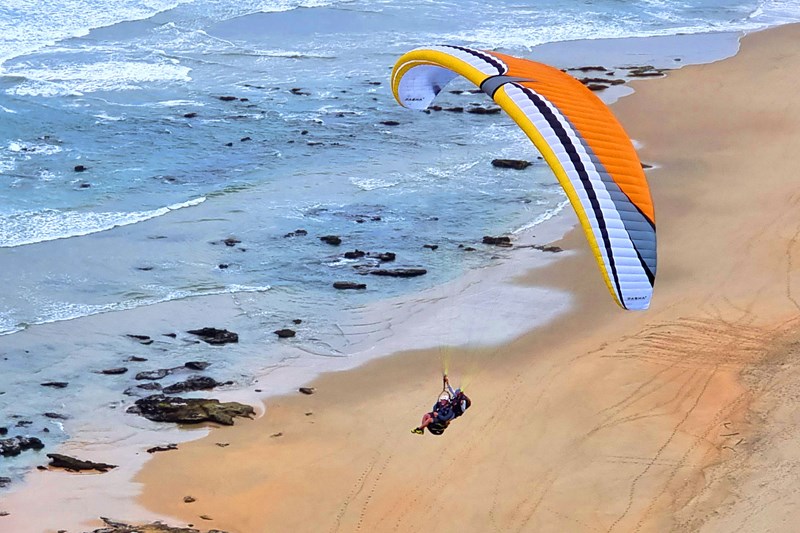 Thermik
Progressiveres Handling, bereits beim ersten Bremsimpuls.
Leichte Steuerkräfte, um auch an langen Flugtagen nicht zu ermüden.
Ausgewogenes Pitchverhalten mit gutem Feedback.
Behält die Spur und die Schräglage nach der Kurveneinleitung bei.
Sehr gute Steigleistung.
Spaßfaktor und Abstiegshilfen
Sofortige Umsetzung der Steuerimpulse in dynamische Manöver.
Geht einfach in die Spirale und leitet diese sichere wieder aus.
Effektive, Big-Ears.
Die Ohren bleiben angelegt, der Schirm kann über die Steuerleinen kontrolliert werden.
Landung
Der Landeanflug ist einfach und vorbildlich, unabhängig vom Gewicht des Passagiers oder der Trimmereinstellung.
Das Ausflairen bei der Landung erfordert keinen hohen Kraufaufwand.
Technische Daten
PASHA 7
39 (M)
42 (L)
Zoom[%]
96
100
Fläche ausgelegt[m2]
39.35
42.70
Fläche projiziert[m2]
34.19
37.10
Spannweite ausgelegt[m]
14.42
15.02
Streckung ausgelegt
5.30
5.30
Flügeltiefe[m]
3.39
3.53
Anzahl Zellen
61
61
Schirmgewicht[kg]
6.85
7.35
Startgewicht *[kg]
120 – 190
135 – 220
Min. Geschwindigkeit[km/h]
24 – 25
24 – 25
Trimmgeschwindigkeit[km/h]
36 – 38
36 – 38
Max. Geschwindigkeit[km/h]
46 – 48
46 – 48
Gleitzahl max.
9.7
9.7
Min. Sinken[m/s]
1.1
1.1
Zertifizierung
–
LTF/EN-B
* Startgewicht = Nacktgewicht + ca. 20 kg
Verwendete Materialien
ITEM
MATERIAL
Obersegel Eintrittskante:
Skytex 38 Universal – 38 g/m2
Obersegel Hinterkante
Skytex 32 Universal – 32 g/m2
Untersegel:
Skytex 32 Universal – 32 g/m2
Hauptrippen
Skytex 40 Hard – 40 g/m2
Querverstrebungen
Skytex 40 Hard – 40 g/m2
Zwischenrippen
Skytex 32 Hard – 32 g/m2
Gallerieleinen
Edelrid Aramid/Kevlar
8000U -50 kg; -70 kg; -90 kg; -130 kg
7343 -90 kg; -140 kg; -190 kg; -130 kg
Stammleinen
7343 – 190 kg; -230 kg; – 340 kg; -420 kg
Der Pasha 7 wird aus bewährten Materialien mit bekannter Qualität und Haltbarkeit hergestellt: Skytex 38 Universal und 32 Universal von Porcher Sport. Für alle Rippen und Diagonalrippen verwenden wir Skytex 40 Hard mit E29 "hard finish" Beschichtung. Dieser Mix gibt dem Schirm den Vorteil sowohl leicht als auch langlebig zu sein. Die verschiedenen Teile werden so verarbeitet um ein möglichst sauberes Segel zu erhalten.










Foto- und Videogalerie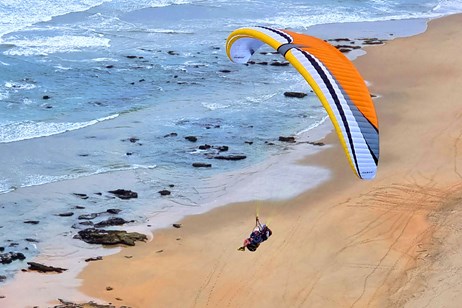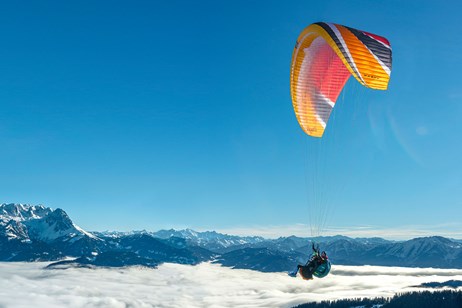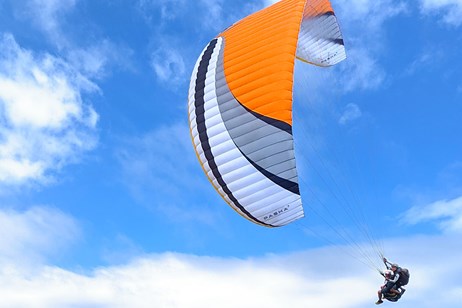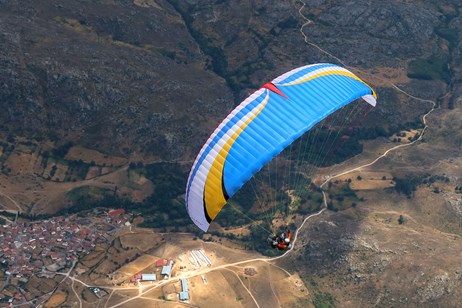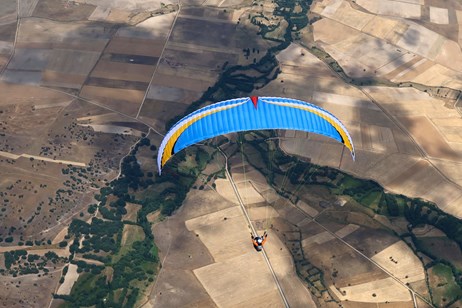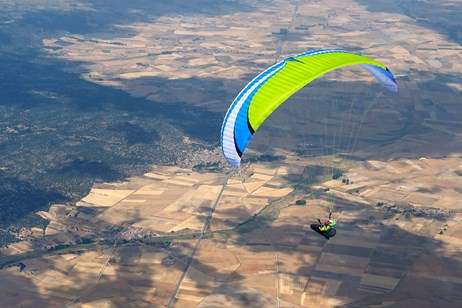 show more photos
Farbdesigns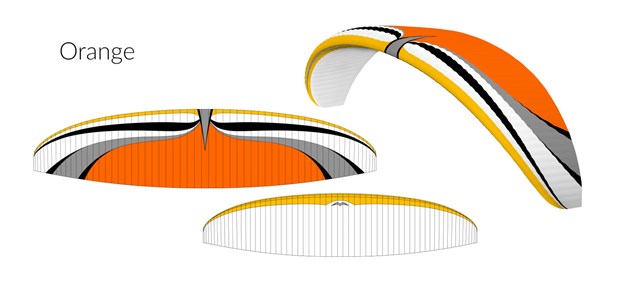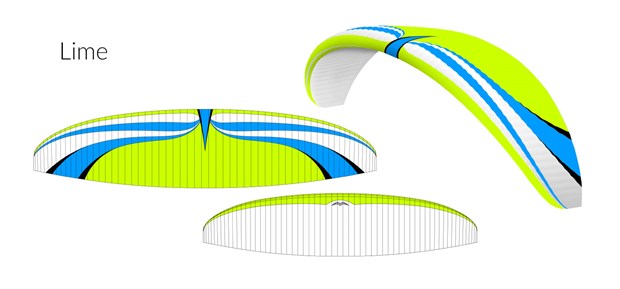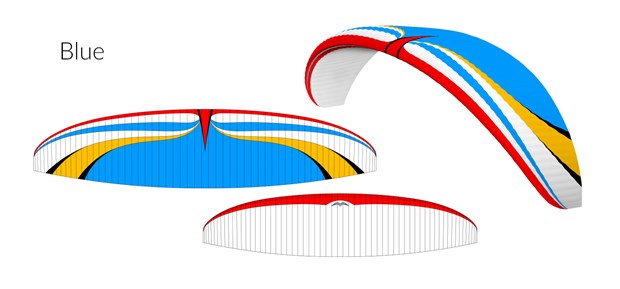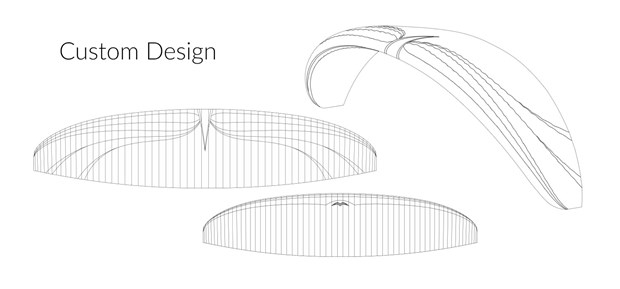 Dateien herunterladen
Bedienungsanleitungen
Fotos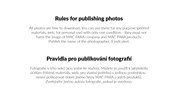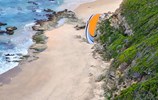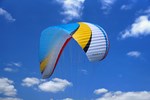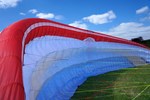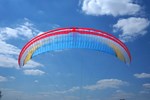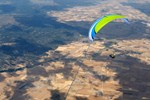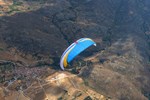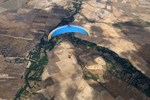 Testberichte
Empfohlenes Zubehör